Online Ordering Now Available
Welcome To Tuck's Candy Factory           Tel: 978-546-2840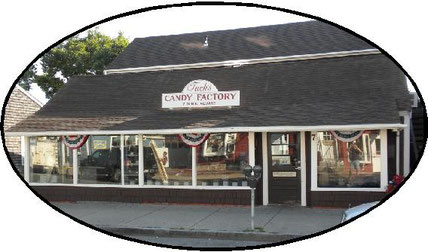 Tuck's Candy Factory has decided to temporarily close the retail shop in order to keep our staff and customers safe.  Production and shipping will remain open. 
You can now order online, just click "Online Ordering" from the menu.  Store pick up and free local delivery are also being offered.  To order please email Dan@tuckscandyfactory.com or call (978)546-2840.
We are also offering a 15% discount on any purchase until further notice.
Thank you for your understanding and cooperation as we work our way through this.
You have probably known Tuck's Candy for years, with two locations in the scenic seaside town of Rockport, Massachusetts.  We are pleased to announce that we are branching out to provide you with even more options to enjoy the candy you have come to love.  Tuck's Candy Factory will now specialize in, but not be limited to, wedding and baby shower favors and corporate gifts.  Whether it's salt water taffy, fudge, hand dipped chocolates, or our handmade candy canes, we're here to satisfy your sweet tooth.